Addenbrooke's has launched a one-stop, multidisciplinary clinic to help identify and treat people with normal pressure hydrocephalus (NPH) and other cerebrospinal fluid disorders.
NPH is caused by an abnormal build-up of fluid in the brain, and leads to memory loss, poor balance, and bladder problems. It typically affects people over 65 and is often mistaken for untreatable forms of dementia like Alzheimer's disease, when in fact it is potentially reversible with shunt surgery.
A shunt is a small valve connected to a tube which is inserted into the brain and diverts fluid elsewhere in the body, usually the abdomen.
The new clinic is part of the Reversible Dementia (REVERT) project, and aims to share best practice internationally.
The team consists of a consultant neurosurgeon, a clinical neuropsychologist, a specialist physiotherapist, an advanced nurse specialist, and a service co-ordinator.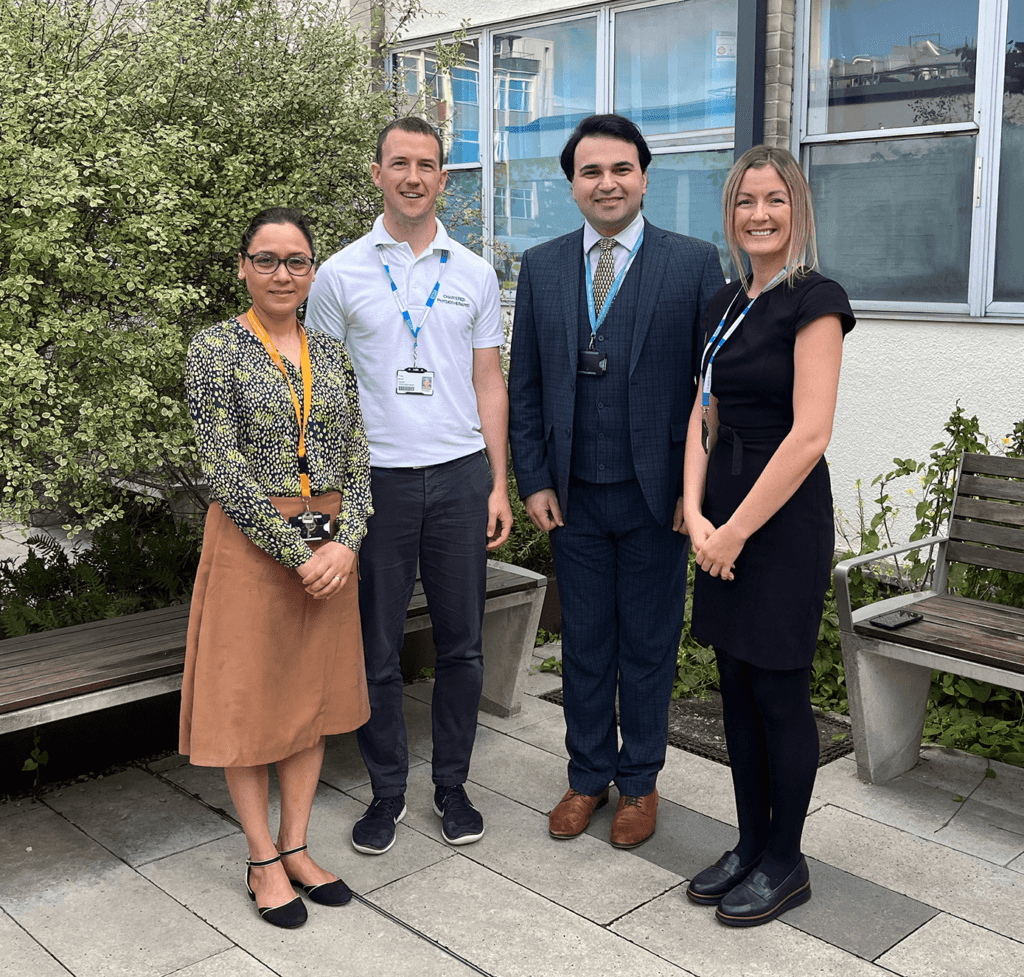 Because of the wide range of experienced clinicians involved, patients attending the one-stop clinic can quickly get an initial assessment combining the expertise of multiple clinicians. The assessment includes a medical consultation, a cognitive evaluation (memory test), and a gait assessment (walking test).
The clinic is the first step on the pathway to diagnose NPH, and those thought to have the condition will go on to have advanced diagnostics including a lumbar infusion study and specialised brain MRI.
The lumbar infusion study, a technique pioneered by the Brain Physics Laboratory in Cambridge, involves putting fluid into the spine via a needle and calculating the resistance of cerebrospinal fluid leaving the brain. If the tests are consistent with NPH, then surgery may be considered to insert a shunt.
"Our multidisciplinary clinic will improve patient experience: the one-stop approach will save time and money and reduce the number of hospital visits for patients. It will also provide more in-depth assessment to help us offer tailored care and support to patients with NPH alongside their clinical treatment."

Mr Alexis Joannides, REVERT Clinical Lead
The REVERT project is funded by the European Regional Development Fund (ERDF) via the Interreg France (Channel) England Programme.
The new clinic takes referrals from GPs and specialists in the East of England and beyond.
Anyone worried about memory loss should speak to their GP.
Text adapted from an article published on the Cambridge University Hospitals website.